Postlude Volume 1: The Post Oriental Odyssey at The Mine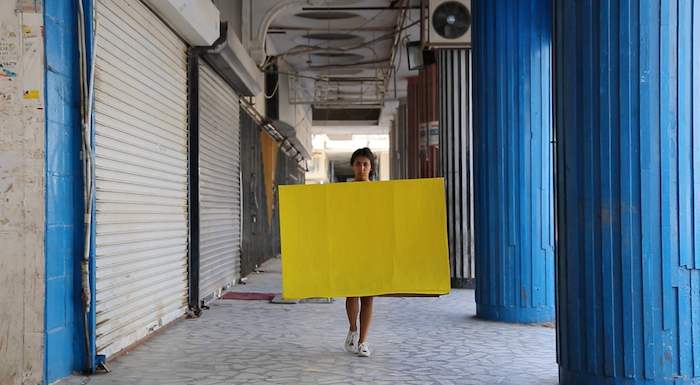 Postlude Volume 1: The Post Oriental Odyssey is a group exhibition featuring artists based in Bahrain, Kuwait, UAE, Saudi Arabia, and Qatar and will showcase various installations, works on canvas, new media, photography and performance art. The exhibition will open on Wednesday, 11th February and will till Sunday, 8th March 2015.
Curated by Mohamed Reda, the exhibition will explore the influence of cultural identity in Middle Eastern contemporary art.
The artists will research the effect of orientalization, the re-orienting, and the neo-orientalizing framework that dictates the movement of the Middle Eastern art scene.

Whether or not such an effect is a direct or indirect influence on the production and reproduction of their works, ideas, and identities as artists, will be studied in the identification of post-colonialism, the legacy of the orient and the commercial art market's penchant for oriental exoticism.
Exhibiting artists:
Habeeb Abu Futtaim, Sumayya Abdul Ghani, Dana Al Jouder, Zahra Al Mahdi, Mai Al Moataz, Abdullah Al Othman, Hind Bin Demaithan, Liane Ghusain, Tareq de Montfort, Mariam Haji, Hasan Hujairi, Deena Machina, Khalid Mezaina, Nasir Nasrallah, Othman Khunji, Mohammad Sharaf

I have mixed feelings about the "post oriental" part of the theme, but I am curious to see what kind of work will be exhibited.

Exhibition details
Date: 11th February - 8th March 2015 (
Venue: The Mine, Street 8a (Opposite Al Serkal Avenue), Warehouse 38, Al Quoz 1 (location map)
www.themine.ae