My trip to Reykjavik
I finally got round sorting out photos from my trip to Reykjavik in February. I am planning to visit again soon, so I thought I better share these photos with you now.
As you may or may not know, I've had a long distance crush on Iceland, and I was so glad I finally had a chance to visit. I stayed in Reykjavik the whole time because I was there for Sonar Reykjavik (the first Sonar festival held there).
It was a great week of music and I really enjoyed spending time in the city. Reykjavik is adorably small and almost everything is within walking distance. The city has so many independent shops and bookstores, I hardly saw any high street labels which was such a good change. I also managed visit a few exhibitions in the Reykjavik Art Museum and Ljósmyndasafn Reykjavíkur (Reykjavik Museum of Photography).
I missed out on the Northern Lights because the weather on the night I booked to go wasn't good, so the trip got cancelled.
Here are some more photos and highlights from my trip:
The adorable homes and shops
I fell in love with the little houses and shops across the city and wanted to pack one up and bring back with me to Dubai.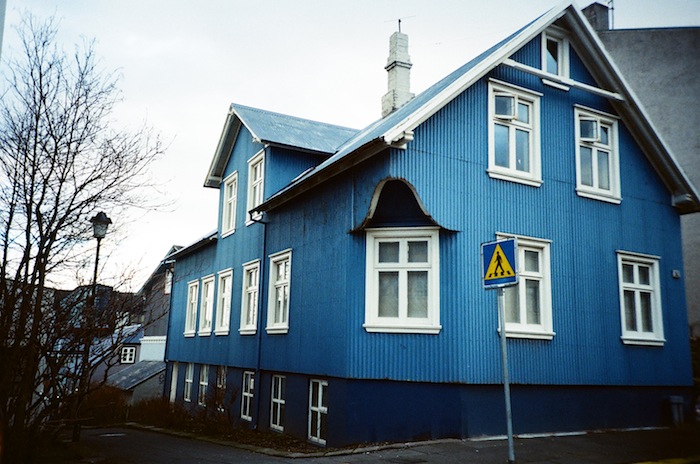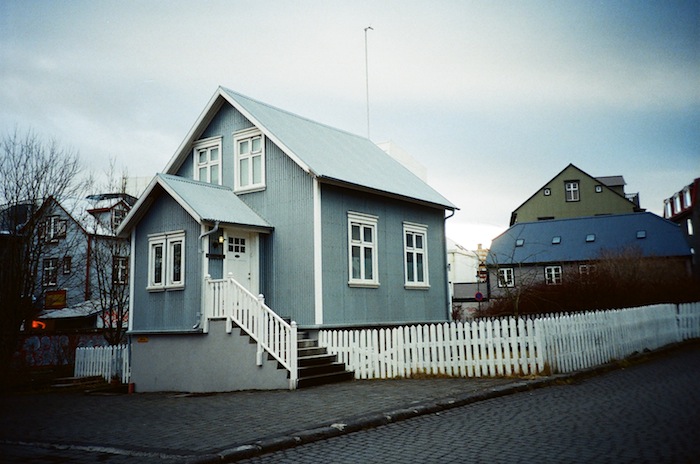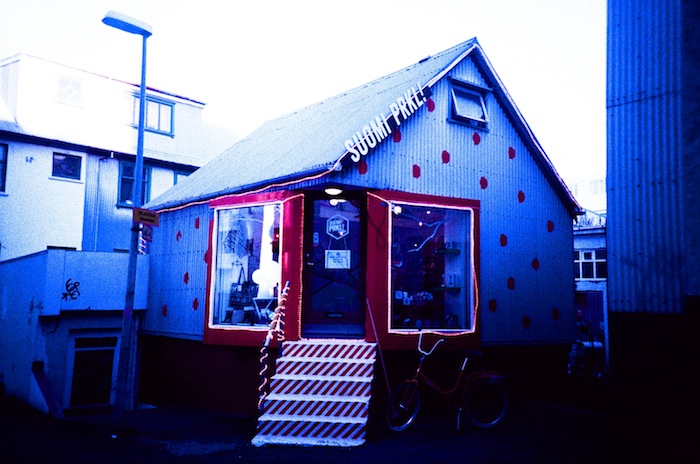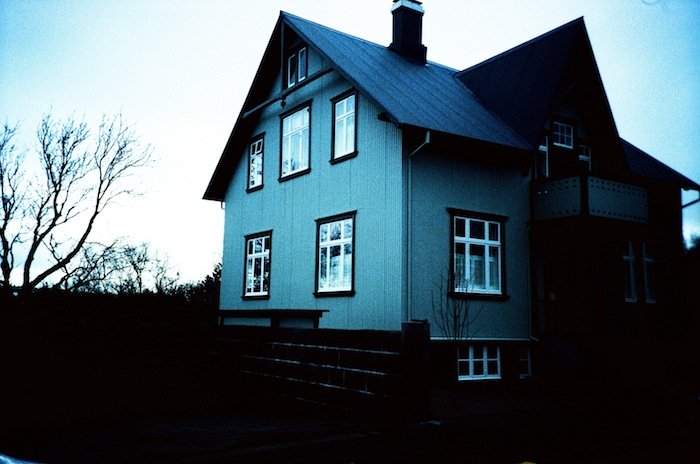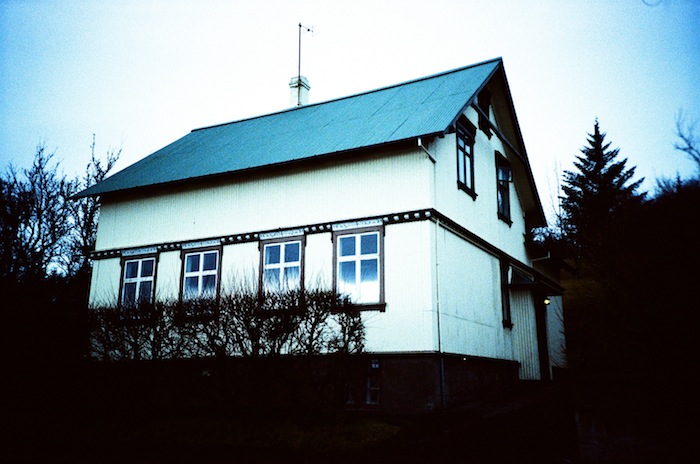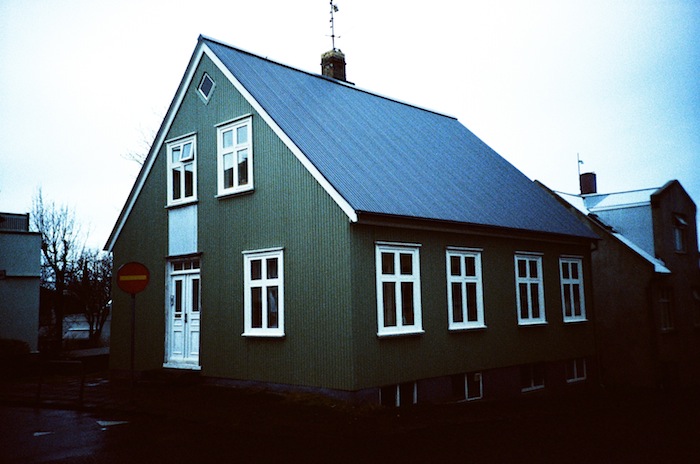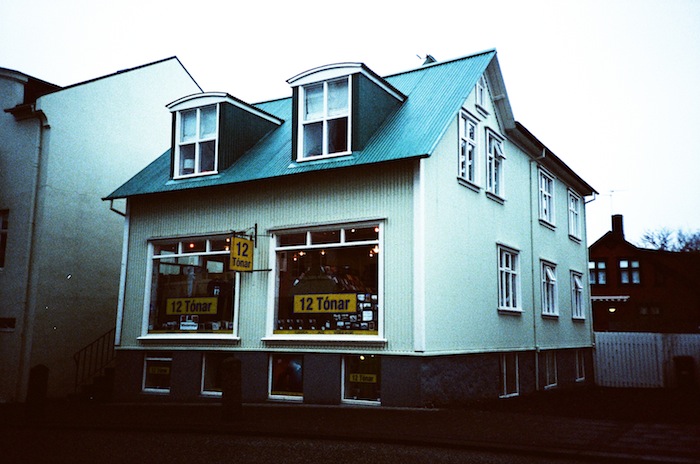 © Hind Mezaina
On the streets
There was some colourful and interesting street art in the city centre.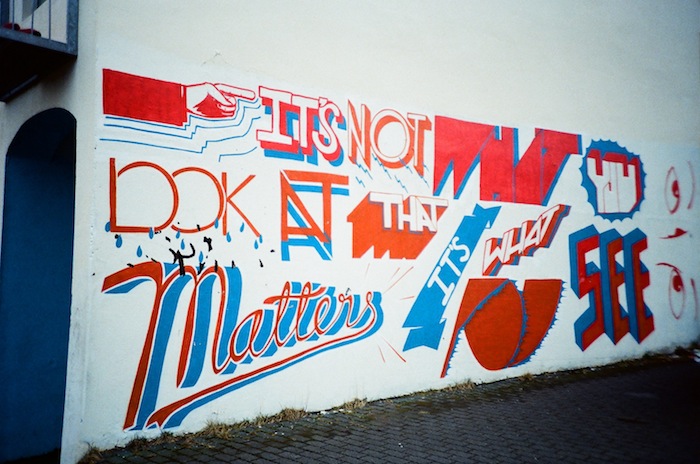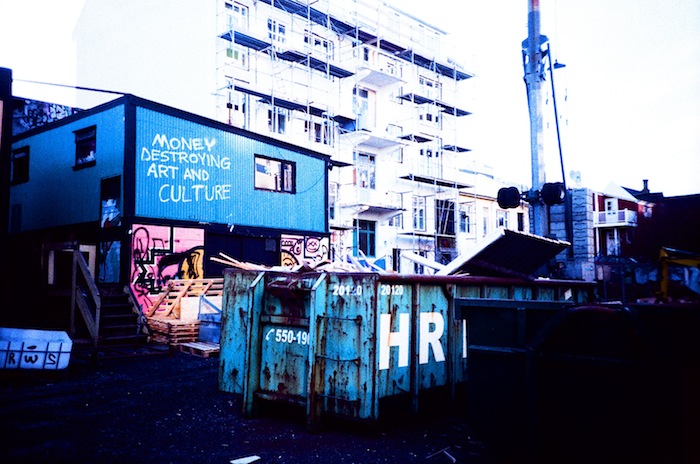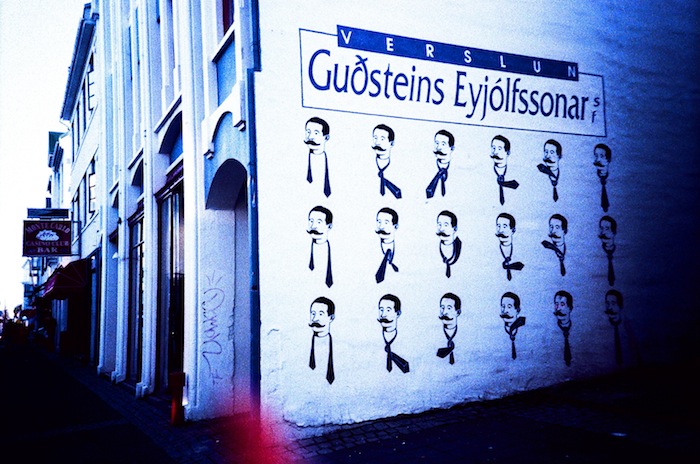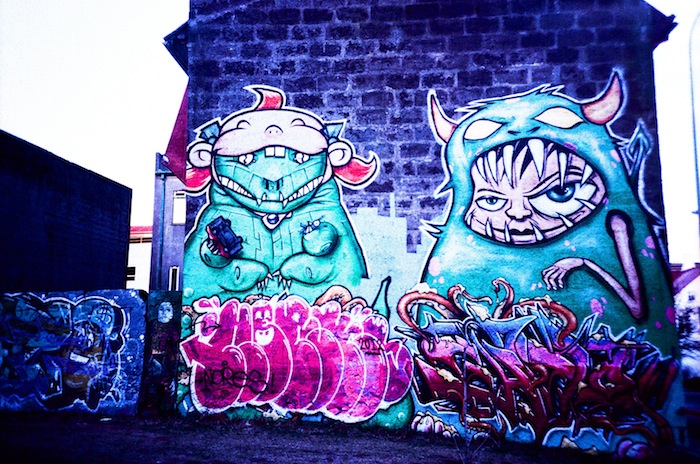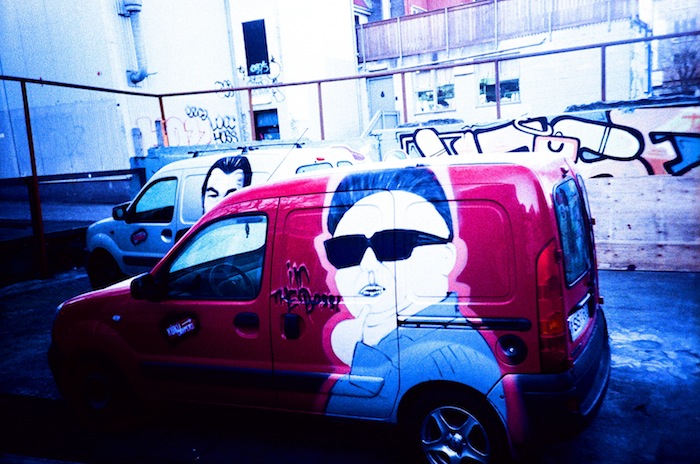 © Hind Mezaina
Lake Tjörnin (The Pond)
I spent one lovely afternoon walkng around Lake Tjörnin also known as the Pond. Some parts of the lake were frozen and some parts weren't. The sight of the swans walking on the frozen part looked adorable and funny.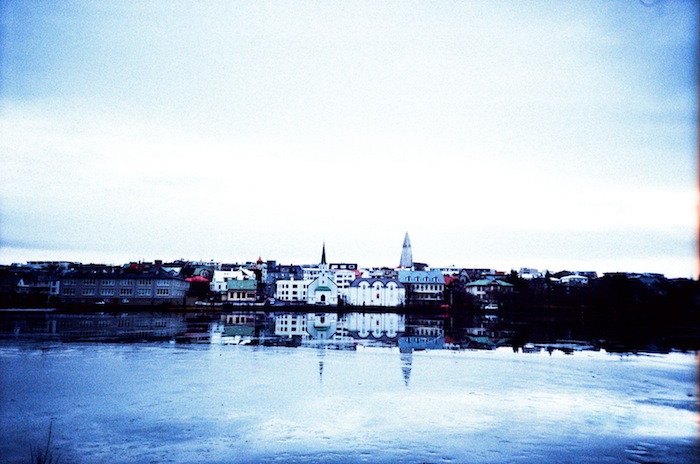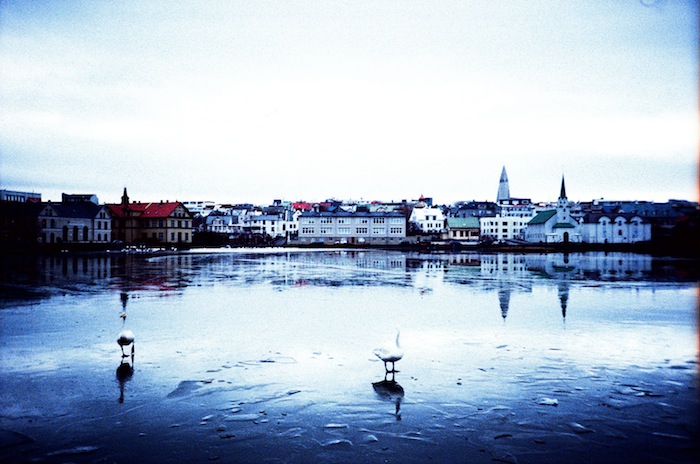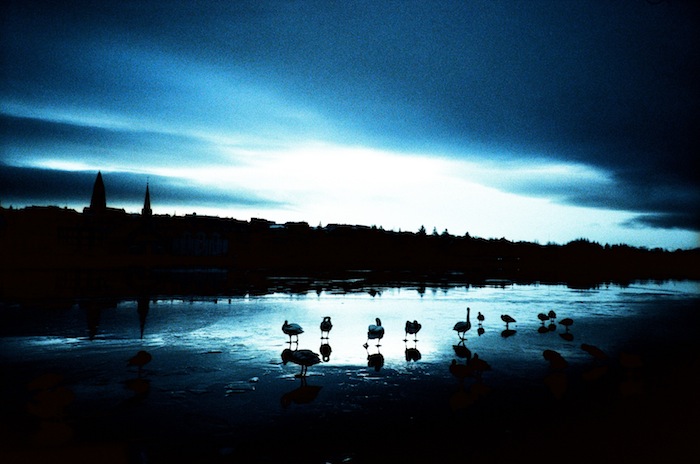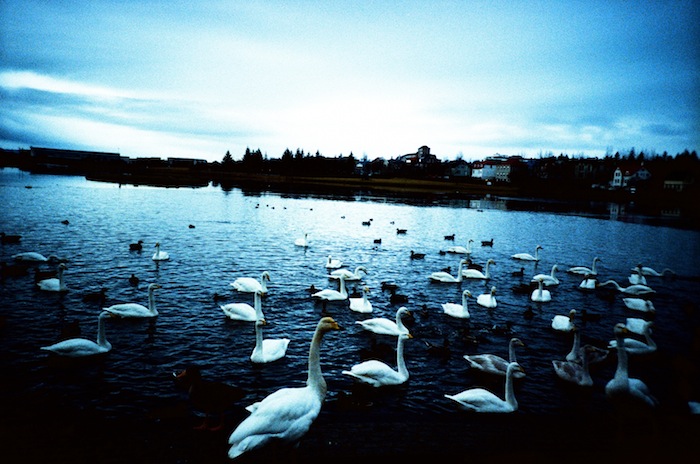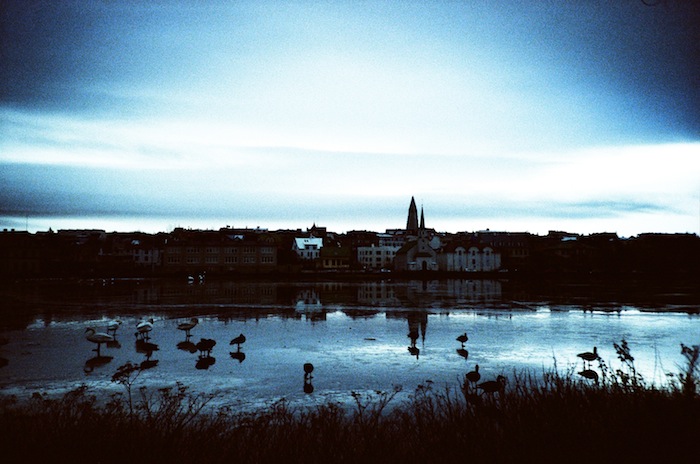 © Hind Mezaina, Lake Tjörnin
Sonar Reykjavik 2013
Sonar Reykjavik 2013 took place in the gorgeous Harpa concert hall (image below).
There were some good (and a few not so good) singers, bands and DJs at the festival which was predominately focused on electronic music. I didn't use my film camera to photograph this festival, but I found video clips of a couple of my favourite acts from the festival to give you a small taste of what it was like.
Alva Noto & Ryuichi Sakamoto