Mine - Exhibition of Films at DUCTAC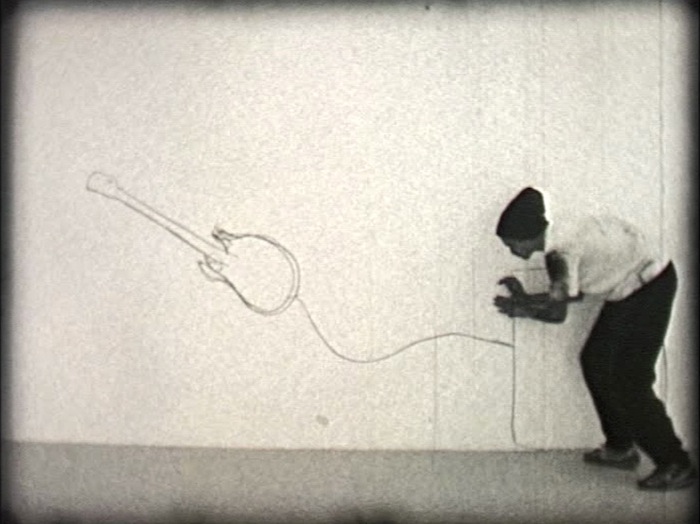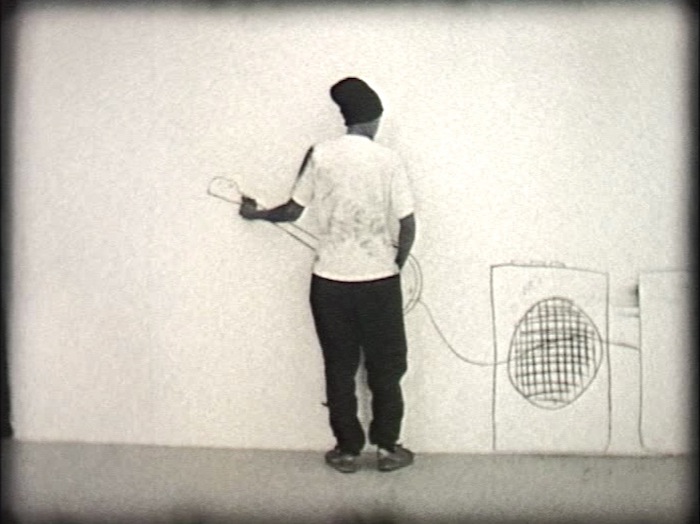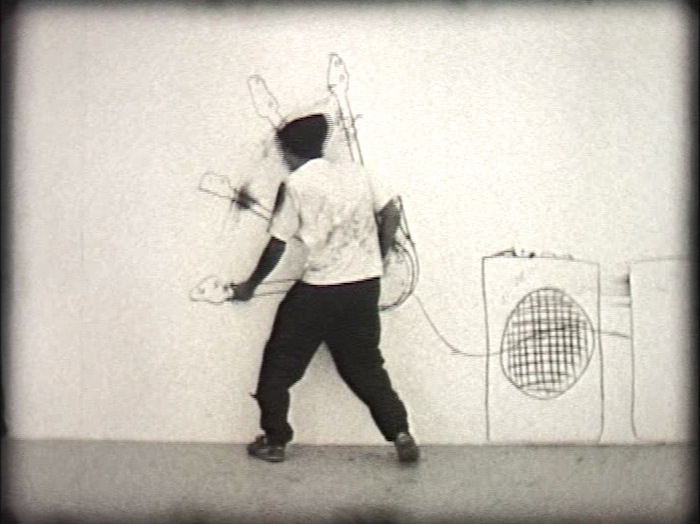 Robin Rhode - Untitled (Air Guitar), 2005. Super 8 film transferred to video.
The Gallery of Light at DUCTAC will be hosting Mine, an exhibition of films by 17 South African including internationally-renowned artists William Kentridge and Robin Rhode. The exhibition will open 18th January and will run till 4th February.
Mine is curated by South African artist, photographer and curator Abrie Fourie, who explains the concept behind the exhibition:
The title refers not only to the idea of deep level mining, but to the concept of personal ownership. The works featured have been chosen for their diversity, with the common denominator that the artists make reference to themselves in their work, either in person, as actor, model, observer, interviewer or instigator. Mine seeks to explore the myriad ways in which we identify and position our 'selves'.
List of artists:
Doris Bloom
Lerato Shadi
Penny Siopis
Simon Gush & Dorothee Kreutzfeldt
Event details
Date: 18th January - 4th February 2012
Opening night: 18th January, 7.30pm
Venue: Gallery of Light, DUCTAC, Mall of the Emirates (location map)
Free entry.