Breathing Space by Driss Ouadahi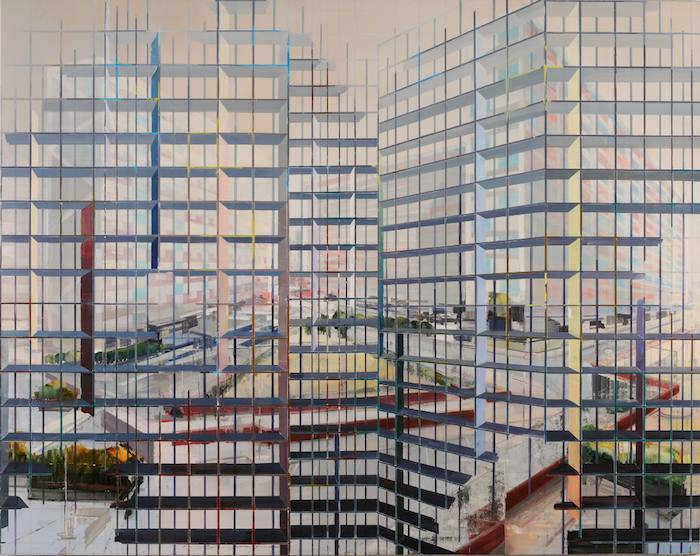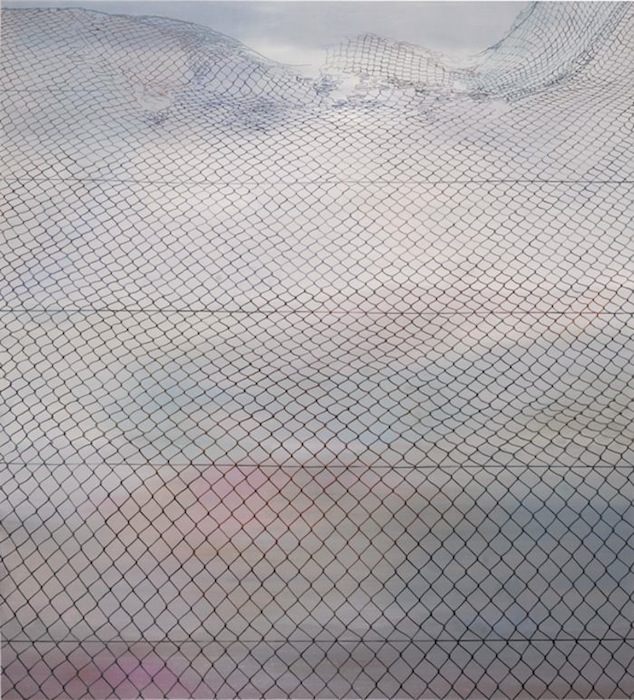 Breathing Space by Driss Ouadahi at Lawrie Shabibi will open on 6th February and will run till 14th March. Ouadahi's subject matter is "the lost idealism of the modern architecture in the mode of Le Corbusier and the metropolises that were made in its image" - I'm quite drawn by this set of work. Amidst the beautiful colours and patterns in his paintings, there's something unsettling about them.
Ouadahi's paintings of repetitive grids and walls have an unnerving absence of human life and are discreet observations of urban alienation and the isolation and disconnection that exist in many modern cities today, particularly in lower quality housing developments. In this exhibition we see sterile modernist public housing developments, wire netting and underground passageways, each linked with Ouadahi's core concerns of geometric abstraction, transparency, opacity or reflection.

Ouadahi's large formal urban landscapes are montages of spaces and places he knows. In the foreground of these works is a grid pattern, which seems at once a barrier between the viewer and the background architectural elements and a surface in which the scene is reflected. In his other works, Ouadahi is preoccupied with facets that separate the buildings or link them together, such as fences, walls and underground passageways.

His freehand paintings of wire-netting are lavished in such detail that they nudge photo-realism: these fences are common in the metropolitan suburbs of France and Algeria, demarking privileged zones into which entry is not permitted or from which escape is difficult. His underground passageways on the other hand have an air of eerie expectation - a crime scene waiting to happen - and resonate remoteness and seclusion.
Event details
Date: 6th February - 14th March 2012. Opening reception on 6th February, 7-9pm.
Venue: Lawrie Shabibi, Unit 21, Al-Serkal Avenue, Al Quoz, Dubai (location map)
Phone: +9714 346 9906
www.nadour.org/artists/driss-ouadahi
[Images and text courtesy of Lawrie Shabibi.]